Kids Club is our weekly outreach to over 300 children in the local Village of Sala Sala. Each week they learn about God's love, get something to eat, wash their hands, and play! This Christmas we have an opportunity to give them much needed gifts of cloth, rice, beans, crayons, & coloring books about Jesus. If you'd like to help us reach children in Tanzania through kids club, consider donating or becoming a monthly partner and supporting us on the mission field. Your gift of just $6.00 can change the life of a child! Thank you for helping us love on kids this Christmas!
Babcock Family
B on Mission Ministry, Tanzania
"Sing about a fruitful vineyard: I, the Lord, watch over it;
I water it continually.
I guard it day and night
so that no one may harm it."
In Pursuing His Presence
we experience His love;
in Living in Community
we practice His love;
in Expanding His Kingdom
we demonstrate His love.
Sunday Pre-Service
Prayer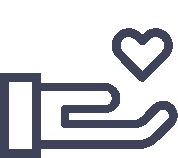 Connecting Points is where we get connected at the Vineyard. Here you'll find opportunities for fellowship, prayer, service, ministry, and support. Come on in and see where the Lord might get you connected.