"Sing about a fruitful vineyard: I, the Lord, watch over it;
I water it continually.
I guard it day and night
so that no one may harm it."
In Pursuing His Presence
we experience His love;
in Living in Community
we practice His love;
in Expanding His Kingdom
we demonstrate His love.
Sunday Pre-Service
Prayer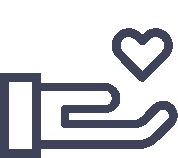 Connecting Points is where we get connected at the Vineyard. Here you'll find opportunities for fellowship, prayer, service, ministry, and support. Come on in and see where the Lord might get you connected.