RADICAL EVANGELISM TRAINING
FRIDAY, JULY 23RD @ 7PM
DRUM CIRCLE
SATURDAY, JULY 24TH | 2-4PM
RIVERSIDE PARK
​
SUNDAY MORNING
JOIN US AT 10AM AS KEITH AND SUSAN SHARE AS OUR GUEST SPEAKERS
ABOUT OUR SPEAKERS
Keith and Susan Schaad were trained at Bethel Church in Redding, California. They moved to Santa Cruz and opened Tree of Life Transformation Centers in January, 2010. They are regional facilitators for the Central California coast for Bethel SOZO. Keith has been an ordained minister since 1994. He was a church planter for over 30 years, starting 5 churches in 4 states. His lifelong passion has been to see individuals and groups encounter the supernatural and live out their god-given destiny. Susan is a graduate of the Bethel School of Supernatural Ministry (BSSM) and has a degree in Christian Psychology. She has a passion to see people set free from physical, psychological, emotional and spiritual bondage through encounters with the love of God. Together they pastor Tree of Life Monterey Bay and oversee 5 Tree of life Ministry Schools in Central California.
A WEEKEND WITH THE SCHAADS
"Sing about a fruitful vineyard: I, the Lord, watch over it;
I water it continually.
I guard it day and night
so that no one may harm it."
In Pursuing His Presence
we experience His love;
in Living in Community
we practice His love;
in Expanding His Kingdom
we demonstrate His love.
Check out the bulletin board to see church wide and community wide needs, or to find something YOU might need!
https://www.assistedliving.org/oregon/medford/
​
This website discusses all services available for seniors living in Grants Pass & Medford, Oregon, outlines helpful city and state programs, and allows users to find the best assisted living facilities in their community.
Have something you'd like to bless others with or have a need you'd like posted? Contact us HERE and let us know!
Sunday Pre-Service
Prayer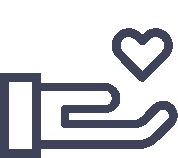 Connecting Points is where we get connected at the Vineyard. Here you'll find opportunities for fellowship, prayer, service, ministry, and support. Come on in and see where the Lord might get you connected.