SUNDAY SERVICE
​
Thanks to the passing of Phase II reopening for Josephine County we are able to open the church back up for Sunday Service and fellowship! We are so excited to be meeting with you all again.
In order to meet safely, here are a few things that will be a different:
* We will be limited on seating in the sanctuary in order to maintain social distancing.
* Overflow will be available in the North Room for up to (25) if needed
* Sunday school will only be available for children age 2-4. We will provide an activity pack for the older kids.
* We will not have nursery available.
* We will have a shorter service for now.
* Communion will be individually packaged.
* Entry to church will be through the main entrance only to help observe occupancy limitations.
* Tithe baskets will be available on the stage throughout the service and will not be passed.
* Sanitization stations will be available at the entrance and exits to help minimize the spread of germs.
* If you are not feeling well, please stay home.
​
COME JOIN US
Pre-Service Coffee & Snacks: 9:15 - 9:45 am
Service Time: 10:00am
​
Coffee will be available after service (while supplies last).
We cannot congregate in the foyer, but we encourage you to gather in the parking lot and continue to fellowship with one another.
​
​
UPDATE REGARDING MASKS
In accordance with the governor's guidelines, we're asking all persons entering the church building to wear a face mask starting July 1st, 2020.
​
If you have a medical condition that prevents you from wearing a mask, you are still welcome.
​
Please Note:
According to HIPAA laws and the 4th Amendments, we cannot legally ask you about your medical condition.
​
IGNITE THE FIRE CONFERENCE
OCT 30th-NOV 1st
This is a 3 Day Conference for those wanting to dive deeper into their walk/relationship with Jesus.. This study is designed to build up the body of believers, to give biblical insight into the ministry of deliverance and how to be an effective prayer warrior. We have been called to GO!!
The Conference schedule:
​
October 30, 2020 - 7pm-10pm
(doors open at 6:30pm)
October 31, 2020 - 9am - 4pm (lunch provided)
November 1, 2020 - 2pm - 6pm
Cost of conference (3 days) - $10 (total).
This event is limited to 150 participants
​
Save your seat and get your tickets now!
​
​
​
​
"Sing about a fruitful vineyard: I, the Lord, watch over it;
I water it continually.
I guard it day and night
so that no one may harm it."
In Pursuing His Presence
we experience His love;
in Living in Community
we practice His love;
in Expanding His Kingdom
we demonstrate His love.
Check out the bulletin board to see church wide and community wide needs, or to find something YOU might need!
There are a number of people still in need in our community. If you'd like to help gather items that are still desperately needed here is a list of needs and drop off locations.
​
Please make sure to take donations only to the sites listed on the attached flyer. Items brought to the church may not get donated in time.
Pregnancy Care Center in Grants Pass is having their annual gala
October 8-10th. Join virtually at 6pm!
Host a watch party, join a watch party, or join on your own! The event is FREE but donations are welcome!
Businesses can sponsor the event starting at $500, includes advertising.
​
Register Now!
​
​
Have something you'd like to bless others with or have a need you'd like posted? Contact us HERE and let us know!
Sunday Pre-Service
Prayer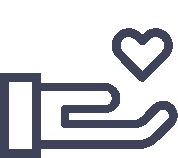 Connecting Points is where we get connected at the Vineyard. Here you'll find opportunities for fellowship, prayer, service, ministry, and support. Come on in and see where the Lord might get you connected.