Stay Plugged In
​
In order to communicate respect, participation, and full cooperation with the government's efforts to protect the American public and contain the spread of Covid-19, VCF will be temporarily suspending our Sunday morning services, prayer services, Key Classes, and any other scheduled event. Due to the uncertain state of affairs and the constant fluidity of the regulations being set forth, we are choosing to follow the most conservative regulations at this time to ensure that the plans we have will be able to stay in place as long as possible without creating constant unrest for our fellowship families staying plugged in.
Adhering to these restrictions isn't a lack of faith, but rather, a continued desire to honor our leaders and ensure the safety and health of not only our valued VCF families, but our fellow American citizens as well. This is our way to do our part in ensuring the expedient containment and removal of this virus.
Our goal is to maintain community here at VCF so for the time being, we will be posting announcements and short devotional sermon videos here to our website and Facebook weekly every Sunday morning at 10am. We will continue to serve our body during this time through prayer, communication, and support, anyway that we can. We will be taking phone calls, staying connected through the prayer chain and continuing to accept tithes online to try and keep as much normalcy in this season as we can. We will deeply miss the corporate fellowship but, we are encouraged that God will strengthen our faith, and our nation during this season of trial and tribulation.
We look forward to seeing you all under one roof again soon and will keep you updated on changes that occur every step of the way during this unstable season!
​
Thank you for your continued support of VCF during this challenging time. We will continue to post updates here and on our Facebook page, so stay tuned!
"Sing about a fruitful vineyard: I, the Lord, watch over it;
I water it continually.
I guard it day and night
so that no one may harm it."
In Pursuing His Presence
we experience His love;
in Living in Community
we practice His love;
in Expanding His Kingdom
we demonstrate His love.
Sunday Pre-Service
Prayer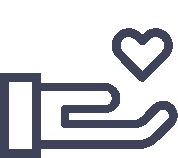 Connecting Points is where we get connected at the Vineyard. Here you'll find opportunities for fellowship, prayer, service, ministry, and support. Come on in and see where the Lord might get you connected.